I would like to thank you Macampus for giving us such fabulous sections and guidance.
It is my pleasure that I choose Macampus for completing my final course. The effect was reflected in my result. The teachers are very cooperative and friendly.
Thank you team for the great support throughout my CMA journey.
CMA Fasil.K
I feel happy to be a Cost Management Accountant. I am thankful to Manappuram Educational Academy for allowing me to join this extraordinary program.
The classes provided by the Manappuram Academy are conducted by the best professional and experienced tutors who taught us not only to solve the problems in the book but also in the real-life situations that we could face during our professional journey.
Also a big thank you to my family and friends for all the support, guidance, and motivation.
CMA Edwin PM
It was a wonderful experience throughout the Ma campus days. The teaching staff have so amazing knowledge and very helpful that helped me in my preparations for the CMA final. Thank you so much to the whole team who rendered their best for making our future bright.
CMA Faris. K
It has been a fabulous journey with Macampus. I thoroughly enjoyed every bit of the study plan and online live classes.
Being a student in Macampus is a guarantee for success in Exams as well as our life. Thank you Macampus team for all your support given in my CMA journey.
CMA Harikrishnan A
It was a great experience studying at MaCampus, a memory to cherish for lifetime. I am thankful to the director, office staffs and all the faculties for the valuable support and guide. The faculties are not only delivering classroom teaching, but they are also the pillars of the learning gained from this esteemed institute. Getting placed in MAFIL is an achievement for me for which I would like to thank MaCampus. They offers an ideal study environment those who wants experience both professionally and educationally.
CMA Akhilesh. K
I have joined MAPE academy after scrolling through a Facebook post which said about 100% placement after clearing the exam and as you can see, myself working here is the biggest testimony of the institutions commitment toward each and every students.
I am glad and very happy that I made a choice of joining in the academy, learnt from the best tutors, stood up on my life.
CMA Rekha Ramesh
A big thank you to Manappuram Educational Academy for allowing me to join this extraordinary program and to all colleagues supporting me on the way.
Thank you very much our beloved institute for all the guidance and valuable feedback, especially during the preparations for the exams.
And of course thank you to the great tutors for all the invaluable knowledge sharing and the fun. The CMA program is hands-down the best training program I have ever had the pleasure of participating in.
CMA Godwin P M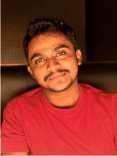 The only mantra to become a CA is to believe in you and work smart ly. Never let down your mind when you have failures. It's a part of everyone's life but don't be like everyone. Be challengive and rise up.
CA Muhammed Misha!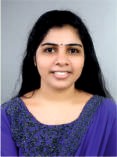 Manappuram Academy provided highly qualified and expert faculties, which helps us to understand the concept in a professional way and having good bonding between the faculties and students will help in building a better learning environment
CA Nivya Karthik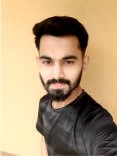 Dream , Believe, Work and Achieve, these had been my policy when I started CA. MAPE has set the path for it by continuous support. MAPE played a vital role at IPCC and Final level in my CA journey by providing good coaching and facilit ies
CA Abdul Nazar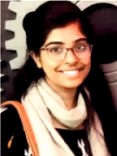 MAPE coaching academy guided me for the preparation of my Exams and thereby becoming a Chartered Accountant. I thank the academy for manoeuvring me in a proper Channel and for doubt clarification at anytime by eminent faculties
CA Aksa Sabu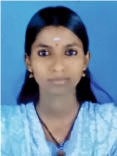 Manappuram Academy is the only academy which taught me to dream a life which I was even afraid of thinking. Manappuram had moved forward their helping hands and took my life in such a wonderful way that I will be thankful for my entire life.The classes provided by the academy are conducted by the best professionals and experienced teachers who taught us to solve not only the problems in the books but also the real life situations that we could face during our professional life.
CA Surya Ravindran